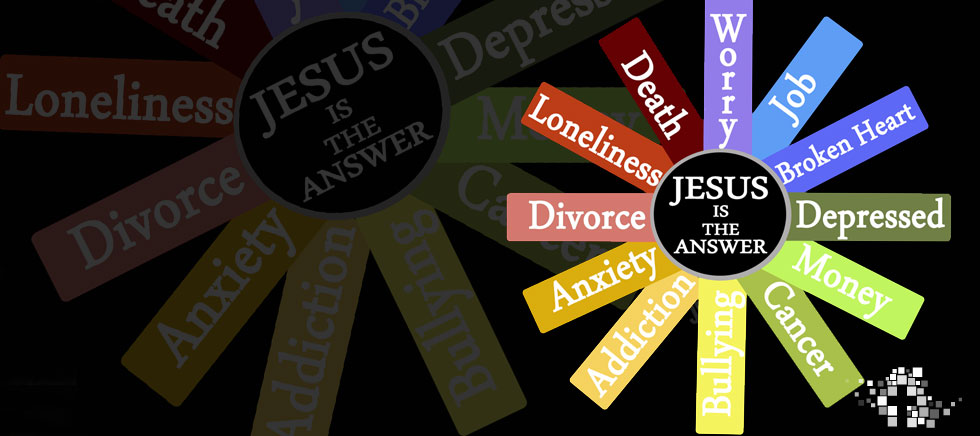 The Answer For Everything, Yes Everything!
Pastor Rod Block - April 2012
Visit a local Christian bookstore and you will find a book on most every subject and problem known to man. There are books on raising children, loving your spouse, excelling in your career, losing weight, fulfilling your dreams, and scoring more touchdowns by doing the TBow, just to name a few.

God however offers us one all-sufficient solution to every need we will ever face in life, in family, in marriage, in finances, in career, and every thing else. The cross of Jesus Christ is God's answer for every need you will ever have.

1 Corinthians 1:17-19, 23 Paul says, "We preach Christ crucified."

The only source of the power is the cross.

1 Corinthians 1:25: "The foolishness of God is wiser than men, and the weakness of God is stronger than men."

2 Peter 1:3 Seeing that His divine power has granted to us everything pertaining to life and godliness, through the true knowledge of Him who called us by His own glory and excellence.

That covers everything! Everything you need is provided for in the sacrificial death of Jesus on the cross.

Philippians 4:19: "And my God shall supply all your need according to His riches in glory by Christ Jesus"

In the cross of Christ is health, protection, peace, love, joy, purpose, hope and salvation. The cross is the key that unlocks all of God's provision.

The best news is that there is only one way to receive it, by believing. You cant earn it, you cant deserve it, and you can't buy it in a book, so save your money, or better yet give it to the poor. YOU SIMPLY NEED TO BELIEVE! For by grace you are saved through faith, not of yourself, wholly the work of Christ.

Stop right now and say "Lord I Believe."