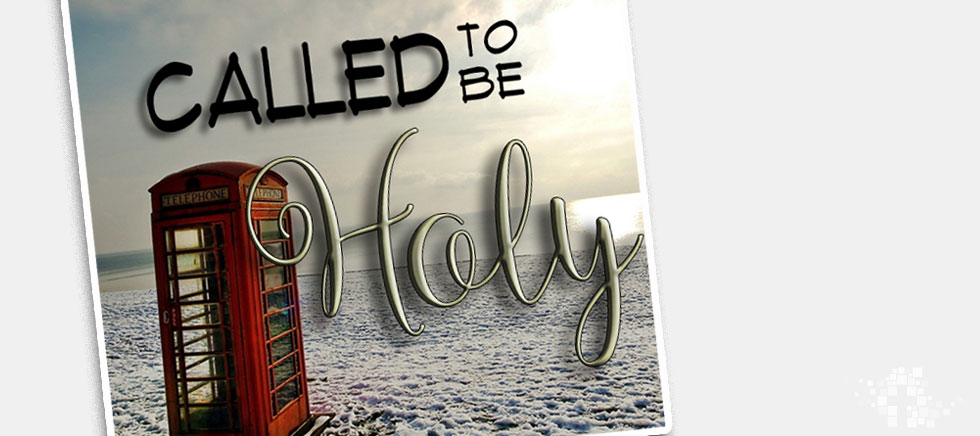 Ephesians 1:3-6 Holy And Blameless
Pastor Rod Block - March 7, 2018
"Blessed be the God and Father of our Lord Jesus Christ, who has blessed us with every spiritual blessing in the heavenly places in Christ, just as He chose us in Him before the foundation of the world, that we would be holy and blameless before Him." Ephesians 1:3-4

As Christians, we are one body in Christ. As a body is one body responding to one head, so the church is to be one body responding to the Lord Jesus Christ.

God's purpose for the body is that it would manifest corporately Jesus Christ. We are, as a body, to manifest Christ in the world. We are Christ in the world. We are corporately to give testimony to Jesus Christ. The world should see Jesus Christ in us.

Now this tremendous master-plan of God was begun in eternity past. Before time, before creation, before anybody existed. God designed it before the world began. This is the doctrine of election. God chooses, not according to human will but according to His own will. God chose for Himself those who would be a part of His family.

Why did He do this? What is the purpose for our election?

Ephesians 1:4 "That we should be holy and blameless before Him."

We're called to be separated from the world.

We are to manifest the holiness of our Father.

We are to radiate the holiness of our Savior.

We are to reveal the holiness of the Spirit who dwells within us.

We have been called to holiness.

The word "holy" means Saint. Same word as verse 1

The related word "sanctify" means "consecrated, set apart, sacred."

We use the word "sanctification" to describe the process of growing to become more like Christ.

We use the word "holy" to describe the result of that process.

Blameless means faultless, unblameable, without spot

1 Peter 2:9-12

But you are a chosen race, a royal priesthood, a holy nation, a people for God's own possession, so that you may proclaim the excellencies of Him who has called you out of darkness into His marvelous light; for you once were not a people, but now you are the people of God; you had not received mercy, but now you have received mercy. Beloved, I urge you as aliens and strangers to abstain from fleshly lusts which wage war against the soul. Keep your behavior excellent among the Gentiles, so that in the thing in which they slander you as evildoers, they may because of your good deeds, as they observe them, glorify God in the day of visitation.

God's church, Christ's body, is "a holy nation" in this present evil world, to "declare the praises of Him who called you out of darkness into his wonderful light" The Greek word translated "declare/proclaim" means "to tell out, to advertise."

Why did God choose us? In order that we might engage in proclamation of Him, to "proclaim His excellencies." We are ambassadors for Christ.

The foundation of all Christian witness is holiness.

Matthew 5:16, "Let your light so shine before men that they may see your good works and glorify your Father in heaven."

We are to live in the home, in the school, on the job, in the neighborhood in our recreational environment, in such a way the behavior of our lives demonstrates the viability of the Christian gospel and put to silence the attacks of Christianity's critics.

Well, what a thought. Fit into His body before the world began, to the praise of the glory of His grace.